What You Need To Know About Landscape Lighting
This article explains how to install low-voltage outdoor lighting. Before starting your outdoor lighting project make sure the electricity is off or unplugged before setting up lighting. The easiest lights to install are solar-powered lights, no cables are required, and they usually come pre-assembled. If you do not think that you will receive enough light throughout the year, or that your lights will be placed somewhere very shaded, use solar-powered outdoor lighting then the conventional lighting with cables will work best for you. Click here to browse landscape lighting including path lights, specialty lights, wall lights, replacement bulbs, and more!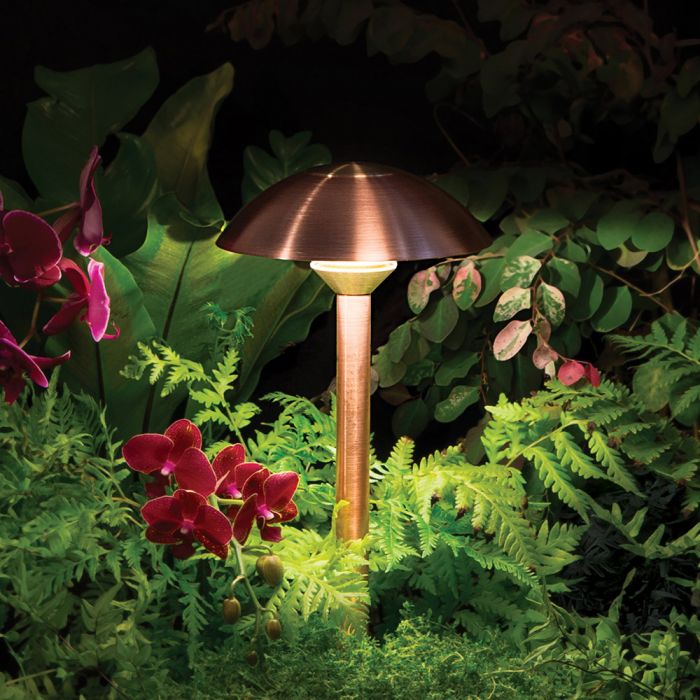 Browse All FX Luminaire Landscape Lighting Products
A kit is the easiest way to start if you are using a conventional wire connecting system. They usually come with everything you need, sometimes including a GFCI. GFCI (Ground Fault Circuit Interrupter) provides extra shock protection or if you don't have a GFCI you can use a regular outdoor outlet.
Steps to installing a cable connected outdoor lighting system:
Connect all of the pieces for each light before laying them out.
Layout the lights as you would like them, without staking them into the ground.
Layout the cable and connect the light to the cable with the connector cap, so that the cap punctures the cable and makes contact with the wire.
Dig a narrow trench along the cable path, connect the cable to the power pack and then plug the power pack into the GFCI or outlet.
*If any lights are not working double check the connectors.*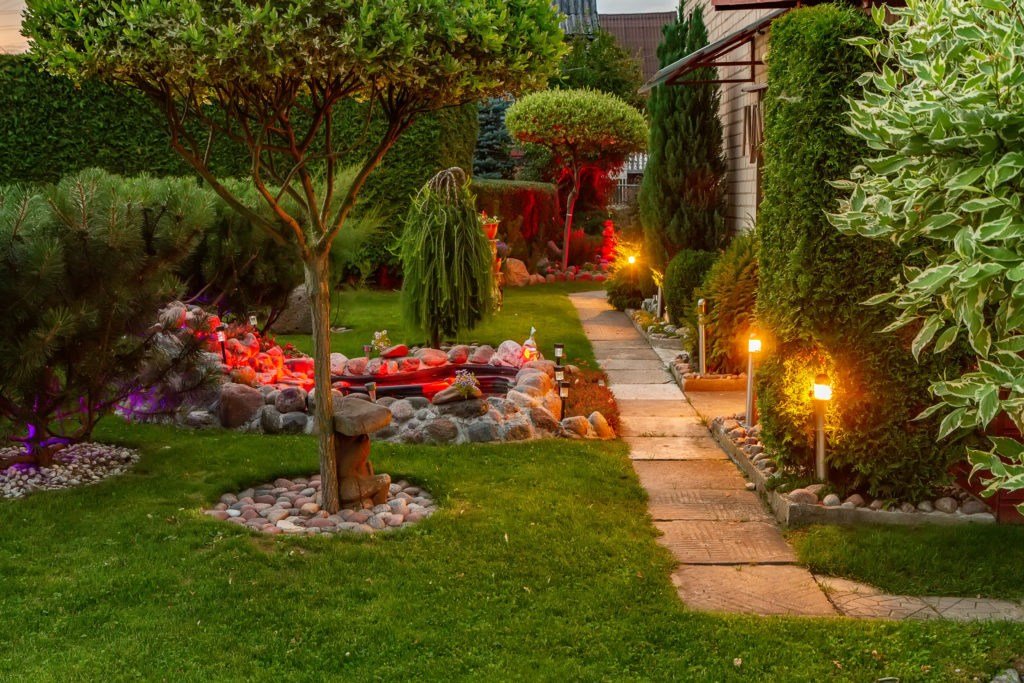 Another great product to have is a control transformer. These transformers provide you with the current time, photocell, function, and line output readouts. A great one is the PX-300T-SS 300 Watt Stainless Steel controller timer. The PX provides an active load bar displaying usage in 10% increments.
Easy to read both day and night the LED screen is high quality. Easy to set up and can be used as a standalone unit or added to an existing system for more power. Pick up a PX Transformer here. Check out Sprinkler Warehouse's assortment of outdoor lights here
Common Mistakes:
Make sure you position the lights so that you see the effect not the fixture.
Not placing lights where they are needed, such as pathways or the driveway.