The Rain Bird 5000 series of rotors has so many options.  Which one's right for your situation? In this video Sprinkler Warehouse Pro Dwayne Smith talks about the many available features so you can choose the rotor that works for your situation.
What Rain Bird 5000 Series Rotor Is Best For Me?
These Rain Bird 5000 Series rotors are all available at SprinklerWarehouse.com
The Rain Bird 5000 series of rotors has soooo many options. Which one's right for your situation? In this video, we'll cover the available features so you can choose the rotor that works for your situation.
I'm Dwayne Smith, your Sprinkler Warehouse Product Specialist. Let's talk about Rain Bird Rotors!
The 5000 series of rotors are very popular rotors and for good reason. They provide very even spray over the entire range, great longevity, sturdy construction, and lots of options.
Select The Right Pop-Up Height
So let's cover those options. First up. Pop-up height. You can choose a height of 4-inch, 6 inches, or the shrub model. Four inches is the standard height for lawns. The six-inch models are for higher grasses or flowerbeds that require the spray to shoot over small plantings that may be taller than normal grass.
The shrub model is for mounting on the top of a shrub stick. That way you can put it high enough to shoot over shrubs or taller plants. The shrub model has a fixed height; it doesn't pop up.
For The Next Option, Consider The Spray Radius: Full Circle Or Partial Circle
Full circle rotors turn 360 degrees and do not reverse. You cannot change the arc it's always going to go full circle. These are made for the center areas of your lawn. For the edges and corners of your lawn, you need the partial circle models. The arc on these can be set anywhere from 40 to 360 degrees.
So why not use a partial circle model in the center of your yard and set it to 360? Well, you certainly can. But it will reverse back and forth rather than going around continuously. Which doesn't give the patch of grass where the rotor reverses the chance to absorb water before the next pass. So, there may be some runoff in that area. Now that's not going to be that big of a deal if you have a soil type that absorbs water quickly. But if you have soil that needs time to absorb the water, like clay, then the full circle option will be more important.
What Is The Difference Between Rain Bird Rotor Models?
The 5000-Plus models have flow stop capability. Which allows you to turn off individual heads. Flow stop allows you to change out a nozzle without having to turn off your system. And It allows you to work on other rotors nearby without getting wet. Just turn off the offending rotors. And if these are being installed in a new build, and if the sod can't all be laid at the same time, you can turn off the flow of water to the heads where the sod has not yet been installed while still watering the areas where the sod has been installed.
Learn More: Rain Bird 5000 Adjustment
Seal-A-Matic Check Valve Rotors
Rain Bird rotors with the word SAM in the name have a Seal-a-Matic check valve installed. If your lawn has a slope, when the system shuts off, water in the piping will often drain out of the lowest heads. This can cause puddles, erode soil, and wastewater. A Seal-A-Matic check valve holds back up to 7 feet of elevation change.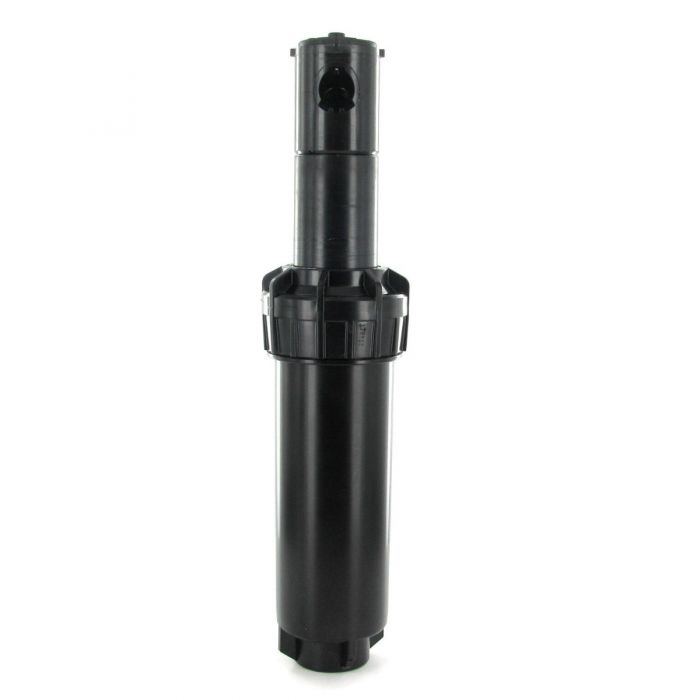 The Rain Bird SAM Rotor 4 Inch Model Includes A Seal-A-Matic Check Valve
Pressure Regulation Rotors
Pressure regulation helps nozzles to operate at optimal water pressure. If there's too much pressure in your system, your rotors will mist. Misting means that some water is blowing away or evaporating before it reaches the roots of your lawn. So, you're wasting water. And pressure regulation equalizes the pressure received by the heads in the zone. So that you can water your lawn evenly.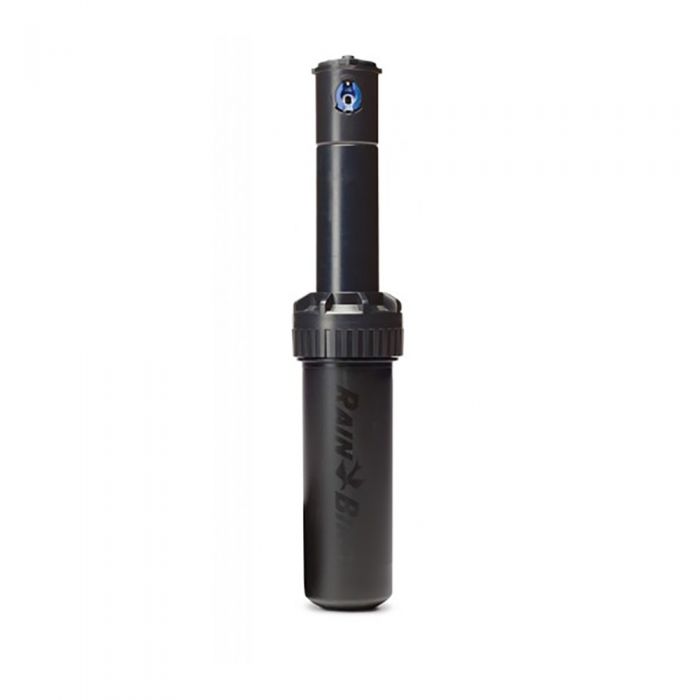 Stainless Steel Risers For Increased Durability
Tougher soils and harsh weather conditions can shorten the lifespan of your rotor. If this applies to your situation, models with stainless steel risers are made to last longer than their plastic riser counterparts.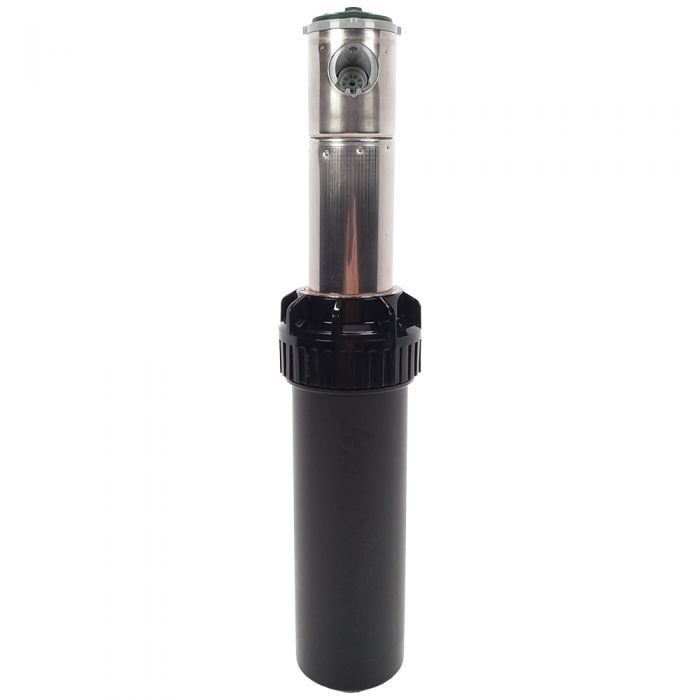 The Rain Bird 5004 Plus Part Circle SAM PRS Stainless Steel Rotor Is More Durable
Non-Potable Rotors Have Purple Indicator Caps
If you're using water from a reclaimed water source, you should use heads with purple indicator caps.
Many local jurisdictions and water districts require irrigation equipment to be marked with the color purple so that anyone working on the system will know that the water is not suitable for drinking and may contain contaminants.
No matter which of the 5000 series you choose you're getting Rain Curtain nozzles that have impressively even coverage. And you're getting an awesome rotor designed to give you years of reliable service.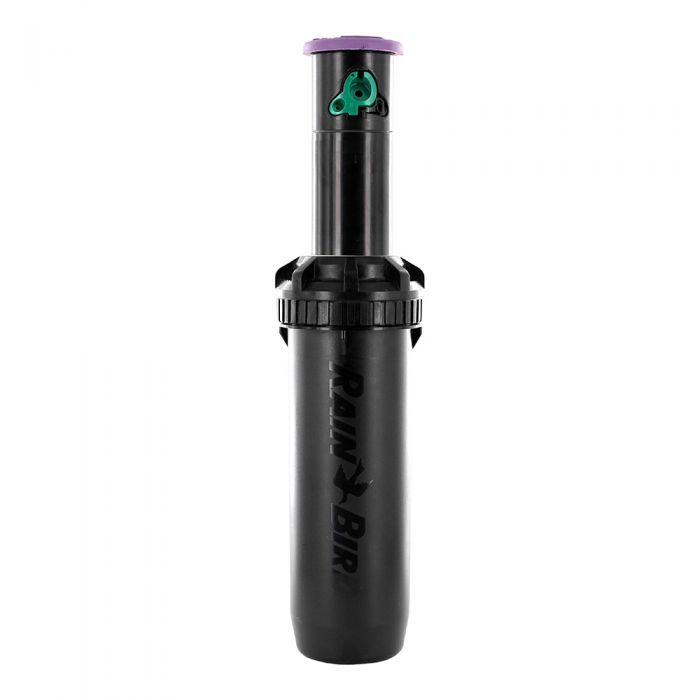 Rain Bird Falcon Full Circle Rotor With Seal-A-Matic And Non-Potable Indicator
Order your Rain Bird Rotors on Sprinkler Warehouse.com today.