What You Need To Get Started
This article is an installation guide for raised plant beds. If you have dry plants in your raised bed, drip irrigation should be your primary method of providing water to your raised bed from now on. It is the only method compatible with plastic mulch culture.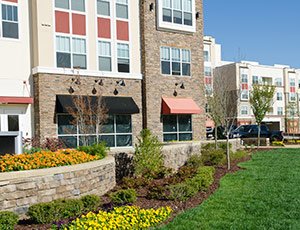 You may need elbow fittings to accommodate getting water to the top of your garden beds, but every item can be found here at Sprinkler Warehouse. Even the densest areas of your raised bed can be watered with all the tools that we carry on this easy-to-follow page.
Materials:
How to Install: Raised Beds Installation Guide
Trench beds (2 – 6 inches deep), cut and layout polylines
Punch SPB 025 connector into poly laterals. Attach 1/4″ tubing to the outlet barb and run 1/4″ tubing to the edge of the bed
Connect 1/4″ tubing to inlet barb on Xeri-Pop. Dig a small hole (4″ wide x 12″ deep) for Xeri-Pop
Determine desired watering pattern and punch nozzle base (see instructions) to match planting area
Grasp the orange pull-ring on top of Xeri-Pop and pull the stem up exposing the thread area for the nozzle. Drop 30-mesh screen into stem and thread nozzle onto the stem
Drop Xeri-Pop into the hole so the cap is at grade. Fill in the dirt around Xeri-Pop so the body is supported in the soil and the exit port for the nozzle is in the correct position
Flush system for approximately 2 minutes to test for leaks
Install planting material
Click here to shop drip irrigation supplies at the Sprinkler Warehouse
Advantages: Raised Beds Installation Guide
Save 70% of your water
Eliminates overspray and run-off
less weed growth