Protect Your Money With Backflow Protection!
This article explains how you can protect your sprinkler system by winterizing your investment. Winterization is the only way to protect your sprinkler system during the deep plunge in temperatures during the winter. Click here to shop for insulated pouches.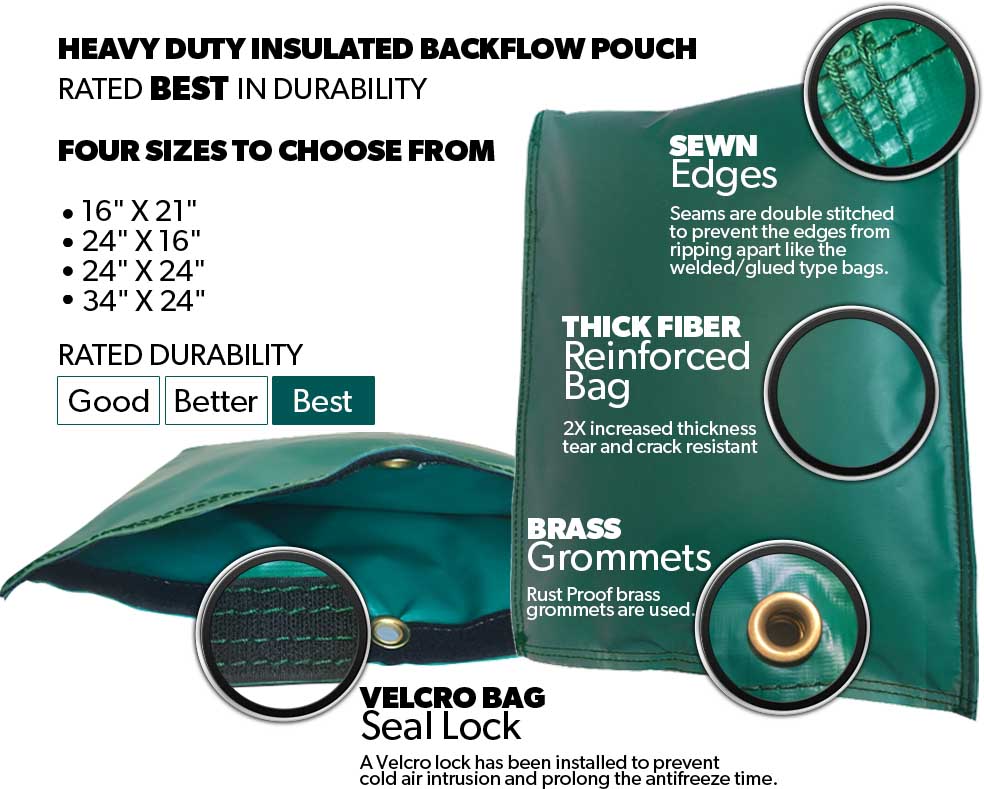 Browse All Insulated Pouches From Backflow Armor
If you can't afford a professional to come out and winterize your system, we have got your back.
How To Do A DIY Pneumatic Blow Out To Winterize Your Irrigation System:
Connect the air compressor. With a large air compressor ( 50 cubic feet per minute min), connect the air compressor to the backflow preventer riser on the downstream side. Make sure the compressor has a pressure regulator valve with an accurate gauge.
Open valves one at a time. Always turn on your valves one by one, (preferably) using the system controller. If your yard is uneven, work in sequence from the highest zone downward. Otherwise, move through the zones one at a time in order from last to first.
Anti-siphon above ground valves. You will need to connect the compressor hose to the downstream part of the valve risers.
Turn on the air compressor. Gradually and very slowly increase the pressure without letting it exceed 50 psi.
Blow the water out. The first zone will generally take the longest. As soon as the water has been effectively blown out, turn off the air supply to that zone.
Move on to the next valve. Turn off the valve that you just worked on and proceed to the next one following the same steps. WARNING: Never shut all valves while the compressor is running, it will likely result in damaged parts.
Blow out the mainline section. If your irrigation system has a mainline section that is upstream from the backflow preventer, hook up your air compressor to the blow out fitting near the sprinkler system shut off valve; blow out the water through the backflow preventer riser.
Set controller for winter. Set the automatic controller to drain mode or disconnect power from it. Place threaded caps over the anti-siphon valve fittings, backflow preventer risers over anything that might allow pests or garbage to get in.
You're done!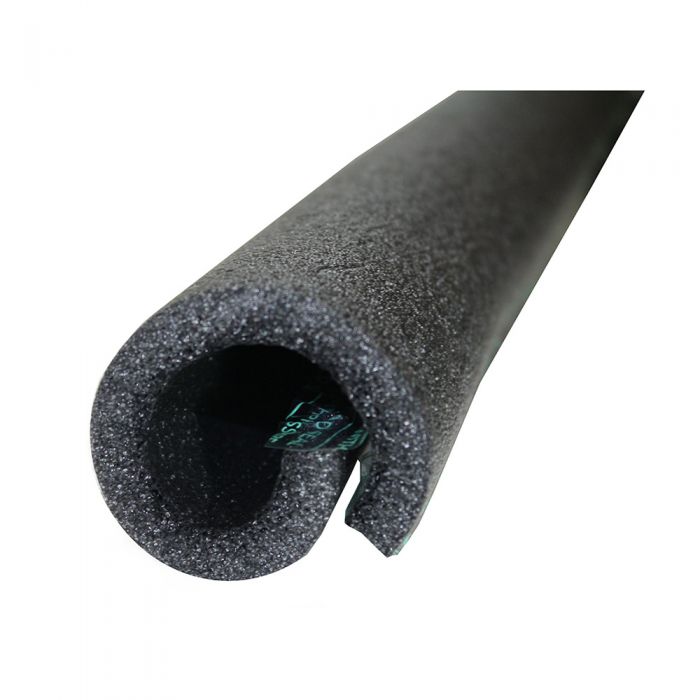 Click the links below to learn more about sprinkler system winterization: