Lighting, Outdoor Decor, And More
This article discusses how to create a backyard oasis including decoration ideas and various necessities. Do you want to revamp an outdoor space that you have? There are many things that you can do to transform this space for your individual needs and desires. First off you will need to create a budget for yourself unless you have unlimited funds this will help you decide where to allocate your money.
Create A Theme
Do you want a Spanish villa style, a Bavarian countryside retreat, or a desert oasis?
Decoration Ideas- Hanging Baskets, Living Walls, and Fire Pits!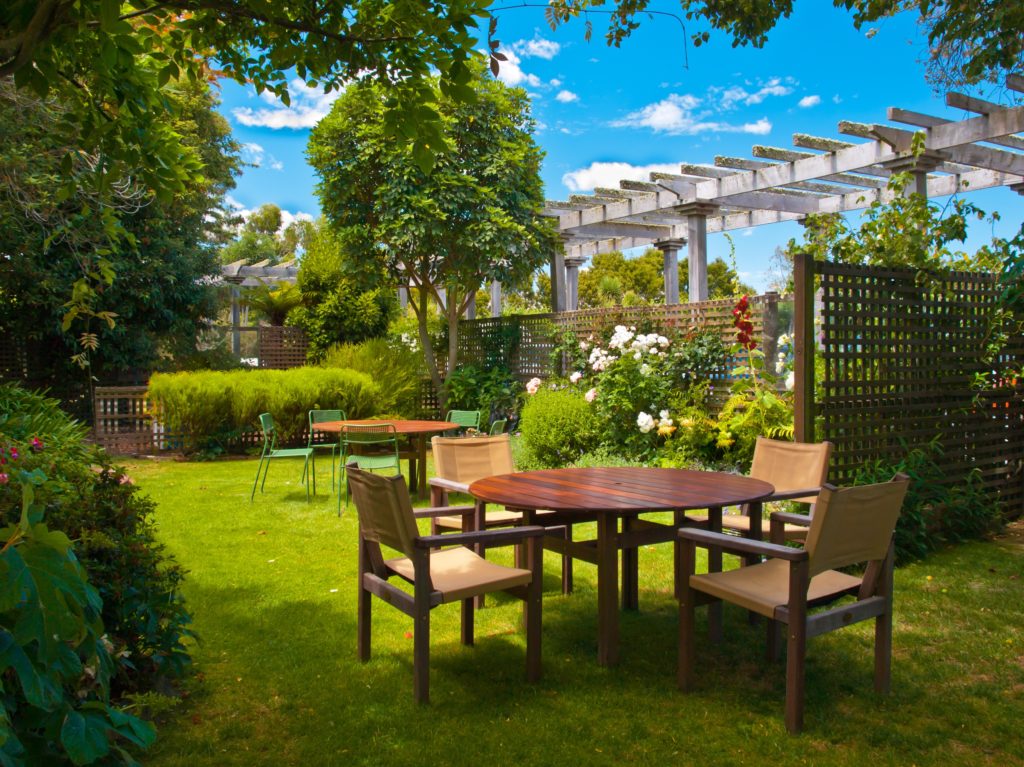 Make a living wall, this is such a unique feature and is very in' right now.
Hang plant baskets or plant vines can they provide privacy and are very aesthetically pleasing. Plant herbs, not only taste good, but they smell and look good too!
Have container plants placed around the patio or balcony bring fun plants and colors. Have a fireplace or adobe oven for cooking. Not sure how to set up automatic watering for your container and hanging plants? Even an outdoor kitchen could be a great investment, since everyone gathers in the kitchen it's natural that they would gather around the outdoor kitchen. My personal favorite is a big, warm bonfire to roast marshmallows around.
Necessities For Your New Yard
Make sure you have privacy. If you want to tan nude in your yard, you should be able to!
A comfortable place to sit with friends is very important. A porch, grilling area, comfortable seats, pergola, balcony, fireplace, and if it rains a lot covered seating. Make sure that your furniture is comfortable and a good size, for those cooler nights it's nice to cuddle up with a blanket. Also make sure that your deck is adaptable, offering different areas to entertain depending on the weather is crucial.
Games are essential in every great backyard. Badminton, volleyball, croquet- entertain your guests with a competitive game of badminton or croquet. A pool or a hot tub can not only be a relaxing spot to spend your weekend, but they are also a great place to send your kids when they are bored on summer break. Fountains and ponds are a nice addition, the sound of a fountain is very soothing.
Work with what you have: do you have amazing views? Use its amazing space? Use its great grass use it! Just don't forget to make it fun AND enjoyable.
Click here to shop for landscape lighting supply at the Sprinkler Warehouse