How Drip Irrigation Can Help Keep Walls Lush and Green
This article is an installation guide for drip irrigation on retaining walls. If you want your retaining walls with foliage on them to receive adequate watering, and to keep dry lifeless roots at bay, the best thing to do is to install a drip irrigation system.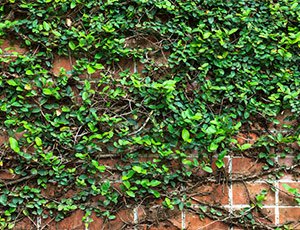 This will help with the reduction of erosion, and the liability of runoff in high-traffic areas. Sprinkler Warehouse is your one-stop shop for all things essential to your drip irrigation. We offer a huge selection of drip system parts from all of the name brands in the irrigation industry. Popular brands include, Hunter, Rain Bird, Irritrol, Toro, Weathermatic, and many more can be found right here on our online Sprinkler System and Irrigation Parts Store!
Click here to shop for drip irrigation supplies at Sprinkler Warehouse
How to Install: Retaining Walls Drip Installation
Determine the water source
Design how you will layout the drip
Gather equipment
Assemble the drip lines
Connect the system
Test the system and check for leaks
If you have a timer, the last thing to do is set it
Advantages: Retaining Walls Drip Installation Guide
Eliminates overspray and run-off
Reduces maintenance requirements
Saves up to 70% of your water