How Drip Irrigation May Be More Beneficial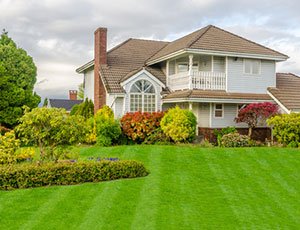 This article is an installation guide for drip irrigation installation on large residential landscape areas. Having a large residential area to water can be a bit overwhelming at times. It is important to always remember that with a little patience and a lot of reading you can install your own drip irrigation system without the assistance of a professional. Sprinkler Warehouse offers a wide array of products to help with any type of large-scale residential landscape.
How to Install: Residential Large Landscape Area
Layout the 1/2″ tubing and secure it with 1/2″ tubing stakes
For hard-to-reach trees or shrubs, connect 1/4″ distribution tubing to 1/2″ hose using 1/4″ barb fittings
Use 1/4″ drip line to loop around trees. Connect the drip line to the 1/2″ hose using a 1/4″ barbed tee
Use Jet Sprays or Micro sprinklers on a spike with a 12″ spike for flowers or ground cover
Click here to shop for drip irrigation supplies at the Sprinkler Warehouse
Advantages: Residential Large Landscape Area
Saves up to 70% of your water
No unsightly runoff in high visibility areas
No damage to walls or entryways
Note: Don't add too many drip emitters as this can reduce the overall delivery capabilities of your system.