Rotors Aren't The Only Method of Execution
Larger commercial landscape areas require knowledge of local laws and regulations, as well as the know-how to install an extensive drip system.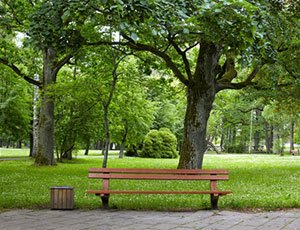 Once everything has been double checked, you are ready to start your installation. It is possible to install without a professional, just make sure that you have read up on current information. Sprinkler Warehouse offers a huge selection of drip system parts from all of the name brands in the irrigation industry. Popular brands include, Hunter, Rain Bird, Irritrol, Toro, Weathermatic and many more can be found right here on our online Sprinkler System and Irrigation Parts Store!
Click here to shop for supplies at the Sprinkler Warehouse
How to Install on Larger Commercial Landscape Areas
Layout the 1/2″ tubing and secure it with 1/2″ tubing stakes
For hard-to-reach trees or shrubs, connect 1/4″ distribution tubing to 1/2″ hose using 1/4″ barb fittings
Use 1/4″ drip line to loop around trees. Connect the drip line to the 1/2″ hose using a 1/4″ barbed tee
Use Jet Sprays or Microsprinkler on spike with 12″ spike for flowers or ground cover
Place Supplemental XB Drip Emitters next to larger plants with higher water requirements
Advantages of Drip Irrigation On Larger Commercial Landscape Areas
Saves up to 70% of your water
Eliminates over-spray
No damage to walls or entry ways